Wine with heart, crafted in the heart of the Ozarks.
From sweet to dry, fruity to full-bodied, there is something to complement every palate here at Ozark Hills Winery. As the Midwest's premier destination for wine enthusiasts, we feature a full collection of signature wines with a wide variety of flavor profiles. We also partner with other wineries in Missouri and Arkansas to offer selections unique to the Ozarks, creating a community of appreciation for the Midwest's distinctive wine country. These wines aren't widely distributed, so it's the perfect place to pick up something out of the ordinary.
These are a few of our favorite things…
We believe there's nothing quite as perfect as a day spent in the Ozarks. Whether you set off on a Float Trip, or settle in for a Hammock Nap, make sure to top it all off with a Hilltop Sunset, and a little Campfire Crackle surrounded by family and friends. These little moments are our favorites, so we bottled them up to share with you.
Coming Soon…
Introducing our Favorite Things Collection.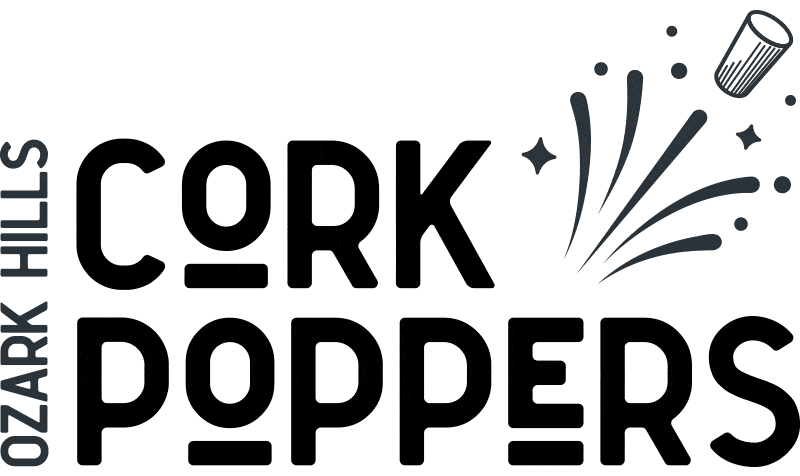 Join the Ozark Hills Cork Poppers to stay up to date on what's happening here at the winery, be the first to know when our new wines are released, and receive exclusive discounts! 

Featured Wines
Blackberry
A premium quality, semi-sweet wine. The aroma of this wine is like smelling a bowl of freshly picked blackberries. The taste is crisp and full of fresh, ripe fruit. Perfect when served with desserts or as a spritzer.
River Valley Red
A sweet wine made from a blend of grapes to produce a wine with rich, full fragrance and taste. Serve well chilled as a dessert wine or anytime a sweet wine can be appreciated.
River Valley White
A sweet wine made from a blend of premium wine grapes. This wine has the distinct fragrance and taste of tropical fruits with a hint of peach. Serve well chilled as a dessert wine or anytime a sweet wine can be appreciated.
River Country Red
This semi-dry red wine has the aroma of blackberries, cassis, licorice, and a hint of vanilla. Serve at room temperature with soft, rich cheeses, red meats, or pastas.
Norton
Missouri's official state grape. A robust, deep colored, dry red with a distinctive varietal character and a complex mix of fruit, spice, and oak. Pairs well with ripe cheeses and dark chocolate.
Traminette
A crisp, spicy white wine featuring lovely floral aromas with hints of lime, rose petal, and sweet golden apple. Pairs perfectly with seafood and Asian cuisine.
Well Deserved Red
A unique blend of red varieties, characterized by fresh fruit flavors and aromas. Light tannins and a touch of sweetness make this wine perfect chilled. Pairs well with ribs, burgers, ham, and sausages.
Well Deserved White
A delicate, semi-sweet German-style white wine that's not too dry and not too sweet. An ideal sipping wine. Pairs perfectly with lighter dishes, smoked salmon, and fresh fruit.
Twisted Berry
A sweet grape wine with strawberry, cranberry, and raspberry flavors that delight the taste buds. A light rosé wine with the perfect twist of berries.
Twisted Peach
A sweet white wine with a twist of luscious peach flavor you won't want to miss! Even if you don't like peaches, you'll love this wine.
Twisted Cranberry
A sweet grape wine with a tangy twist of ripe cranberry flavor. Perfect for the holidays or a quiet night at home.
Pink Catawba
A fruity, sweet rosé full of famous Catawba flavor. Serve well-chilled, as an after-dinner wine, or with cheese and fruit.
Bubba's Red
A rich, sweet red wine bursting with the flavor of ripe Concord grapes. Sip by itself, make your own wine spritzer, or enjoy with dessert.